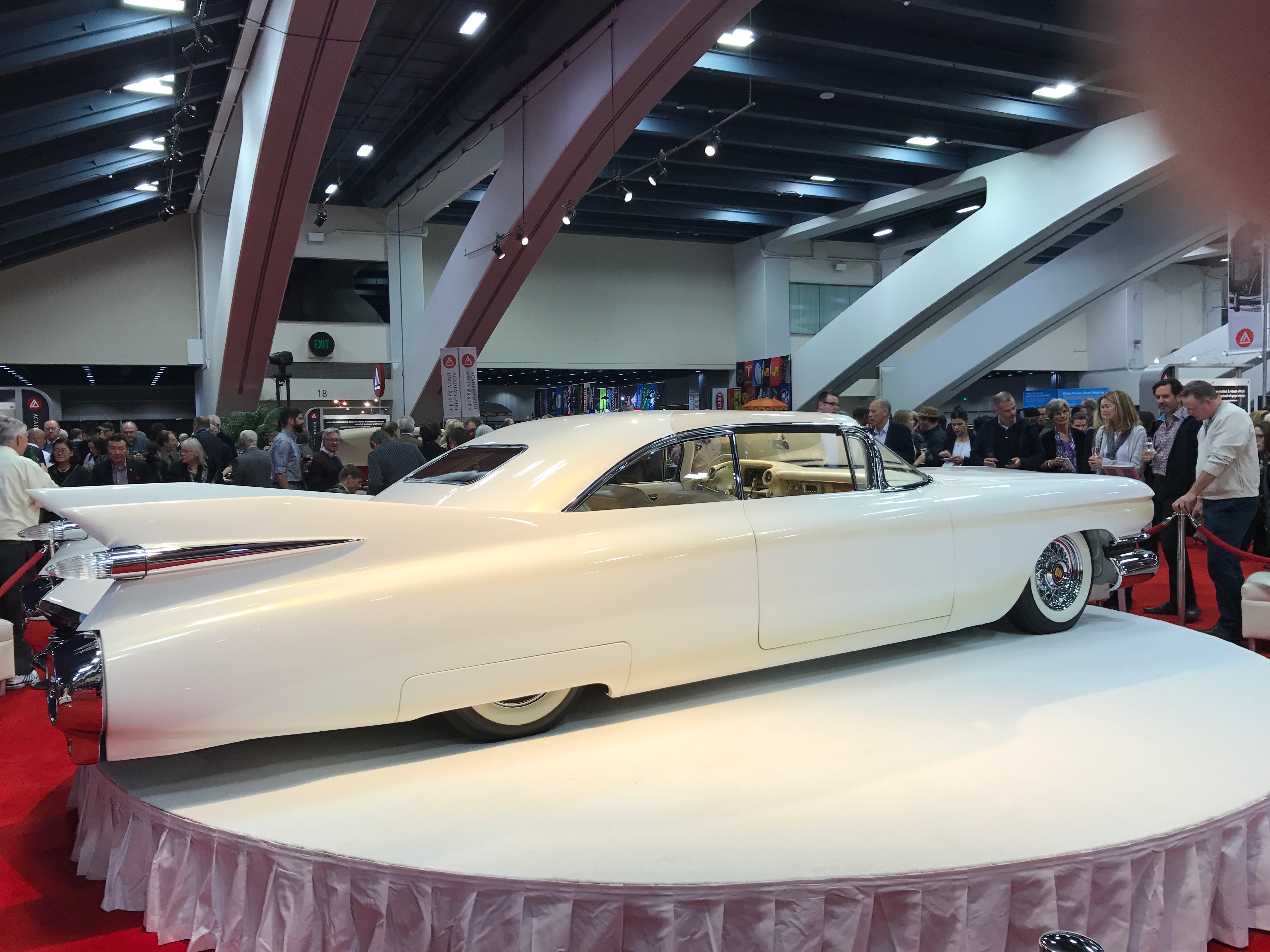 The Art Institute Annual Car Show is always the Weekend before Thanksgiving..
Its always very fun, its the preview before the weekend long car show at Mascone Center.
Elisa Stephens and her father own the Art Institute, they also own a lot of real estate, some of the real estate is car showrooms to store their incredible car collection!…
Once a year they host the pre-view reception of the Annual Car Show at Mascone Center.
The cars are in pristine condition its always fun to go and see beautiful automobiles from the 1930's to the 1950's.
The Star of the show this year was a 1959 Cadillac called Elvis lll
white with white interior ! and the cars from the 30's are impressive ! I like to imagine getting out of one dressed like a person from that time period ! A great evening to kick off the Thanksgiving Holiday next week!